Clinical Staff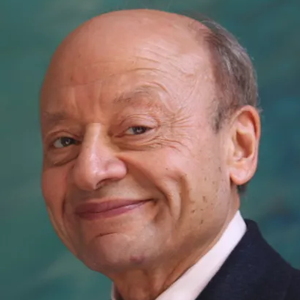 Mahmoud Okasha
MD, DPM, MRC- Psych, DLFAPA
Dr. Mahmoud Okasha is a board certified psychiatrist. He has been in clinical practice since 1977. He became an Associate Clinical Professor of Psychiatry after completing his residency at Yale Medical School department of psychiatry. Dr. Okasha is the Medical Director of Comprehensive Psychiatric Care.
He has always been interested in research and began his career in London, England in 1970 where he was doing his residency in psychiatry at the Westminster Medical School. Dr. Okasha has been a primary investigator since 2000 at CPC where he has conducted numerous trials. He is also interested in clinical work with anxiety and treatment-resistant depression, which led to his initiation of TMS at CPC.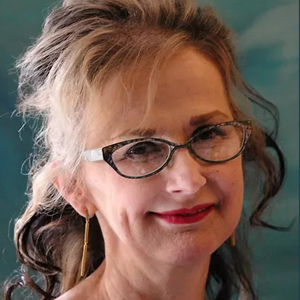 Megan Klein
APRN, MS, CS
Megan Klein, APRN, MS, CS is certified by the ANCC as a Clinical Nurse Specialist.  She has worked in nursing for 34 years, including as a nurse manager for children and adolescents in an inpatient setting, and as an office-based APRN for 20 years.   
Her practice has included clients of all ages, primarily in eastern Connecticut, and before joining CPC, she worked most recently with a geriatric population in the Glastonbury area.  She works closely with families, and is sensitive to the need to integrate existing supports to maximize the client's ability to benefit from treatment.
Sharif Okasha
PsyD
Dr. Sharif Okasha is a graduate from the California School of Professional Psychology where he earned his doctorate in clinical psychology. As an undergraduate, he earned a B.A. in Psychology from Boston College.  He has been providing therapeutic and assessment services for the past 14 years, and joined CPC in September of 2014. He is an experienced play therapist, and has worked successfully with many children in this modality.  With teens and adults, he works primarily from a psychodynamic model, which focuses on developing self awareness and understanding of one's emotional life as a means for greater satisfaction in relationships.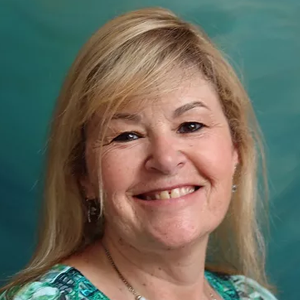 Laurie Mazzarella-Ganoe
LCSW
Laurie Mazzarella-Ganoe, LCSW received her masters in social work from UCONN. Laurie has worked in the mental health field for over 30 years. She eventually became a full time CPC clinician and works with children, teens, couples, and adults in various therapeutic modalities.  
 Laurie particularly enjoys working with women's issues, incorporating all spheres of health and wellness. In addition to her work with women, she enjoys working with individuals and families from a family systems perspective.  This approach aims to assist clients in identifying and resolving problematic intergenerational family patterns.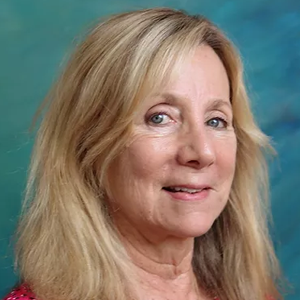 Ellen Babits-Dodge
LCSW
Ellen Babbits-Dodge, LCSW received her post-graduate degree in 1981 from Boston College.  She has been with CPC for 28 years as a psychotherapist working with adolescents, adults and seniors.  
 Ellen has also been involved in clinical research trials for the past 10 years.  She has interest and experience in treating eating disorders, and recently completed training in EMDR, which is a highly effective treatment for PTSD.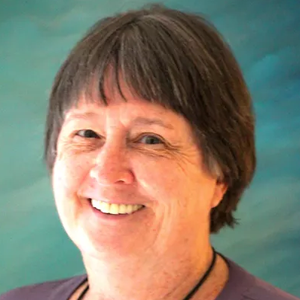 Kathleen Hustek
LCSW, JD
Kathleen Hustek, LCSW, JD, received her graduate degrees from Columbia University and The University of  CT. Kathleen has practiced clinical social work in medical, residential and outpatient settings for the past 25 years as a therapist and as a clinical supervisor. She has both interest and experience in working with those struggling with symptoms of PTSD and is trained in ART (Accelerated Resolution Therapy). She is also trained in trauma-focused cognitive behavioral therapy (TF-CBT). ​Kathleen is now studying to complete  credentials for an LADC (Licensed Alcohol and Drug Counselor). She especially enjoys working with women's issues, and assisting those who identify as LGBTQ+ to navigate personal issues and social stressors. Kathleen practices out of both our Old Saybrook and Norwich sites.
Joanne Zenowitz
LCSW
Joanne Zenowitz, LCSW, has over 35 years of masters level (ACSW) therapeutic experience. Joanne assists clients with guidance in a wide range of life challenges such as stress, anxiety, trauma, depression, grief/loss, anger management, couples difficulties, family crisis and other life transitions. Joanne's eclectic psychodynamic approach is client centered.  This means that the client sets the pace, and determines the starting point for the treatment. This sets the grounds for an active, collaborative therapeutic relationship to become established.   Joanne's particular strengths involve knowledge and skill with adolescent development, in addition to extensive experience working with adults, families and couples.  She has worked as a psychotherapist at CPC for 20 years.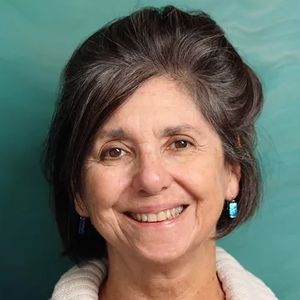 Lynn McCaffery
LCSW
Lynn holds an MSW from the Graduate School of Social Work at Boston College and has practiced Clinical Social Work in medical and psychiatric settings for over 25 years.   New to CPC  she works with adults and shares a mature understanding of the impact of illness on one's life.   Lynn uses a psychodynamic and developmental approach to guide patients in coping with life's transitions and psychiatric illness.  She is accepting new patients in Old Saybrook.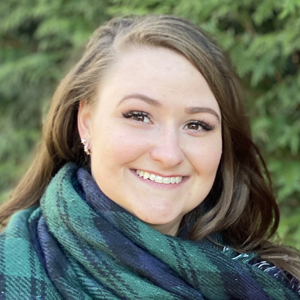 Courtney Haynes
LMFT
Courtney Haynes, LMFT, earned her master's degree in Marriage and Family Therapy from Central Connecticut State University. She specializes in family therapy and individual therapy with children ages 8 and up, adolescents, teens, and young adults. Her approach is client centered and she utilizes cognitive behavioral, solution focused, internal family systems, and family therapy techniques. Courtney believes in creating a space where clients feel comfortable to be themselves, free of judgement and conditions. She is trained in Trauma-Focused Cognitive Behavioral Therapy, has had training in co-parenting for separated/divorced families, and is a member of the American Association of Marriage and Family Therapy (AAMFT).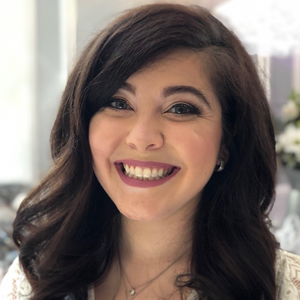 Jeanine Dalessio Vaughn
LMFT
Jeanine Dalessio Vaughn, LMFT, earned her master's degree from The University of Connecticut's Marraige and Family Therapy program. She currently works with individuals, couples, families, and providing parent/caregiver support. Jeanine works with all age groups. Jeanine utilizes a client-centered and strength-based approach including cognitive behavioral techniques and various family therapy techniques to empower change in clients. Jeanine believes therapy as a journey to self-love, acceptance, understanding, and connectivity. She fosters growth and change through various coping strategies, interventions, and discussions to work towards success.
Jeanine is also trained in Child Parent Psychotherapy (CPP), Modular Approach to Therapy for Children with Anxiety, Depression, Trauma or Conduct Problems (MATCH) and Trauma Focused Cognitive Behavioral Therapy (TFCBT).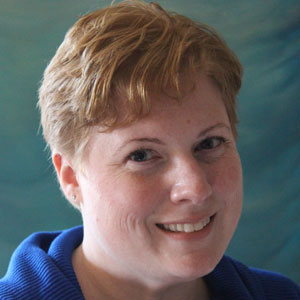 Renee Lacadie
MS, APRN
Renee Lacadie, MS, APRN, AGPCNP-BC is certified by the ANCC as an Adult Gerontology Primary Care Nurse Practitioner. She has completed a Post-Masters Certification program to become a Psychiatric Mental Health Nurse Practitioner. Renee has worked in healthcare for 15+ years in both inpatient and outpatient care experiences. She works with individuals ages 13 and older.  Her primary focus has been working with adults, older adults, and their families. She works closely with clients to plan an effective and individualized treatment plan. 
Michelle Harris
PMHNP
Michelle Harris, MSN, APRN, PMHNP-BC is certified by the ANCC as a Psychiatric-Mental Health Nurse Practitioner. She has worked in nursing since 2014 in a variety of settings including outpatient, inpatient, and homecare. She works with clients of all ages and has recent experience working with geriatric clients and caregivers for clients with dementia. She works closely with clients and their families to devise an effective and individualized course of treatment to meet their needs.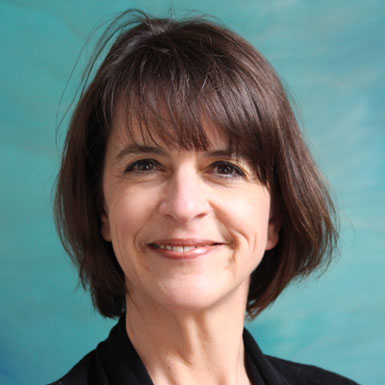 Katy Larson
LMFT
Katy Larson works with individuals families and couples presenting with a variety of stressors and diagnoses. She has been working with clients since 2004, and has a background working with substance-abuse recovery, utilizing a variety of approaches including motivational interviewing CBT, DBT, client centered therapy. Katy takes a strength-based approach with clients guiding them in recognizing their potential and helps clients work towards self actualization. Katy also has experience working with clients who struggle coping with grief and loss.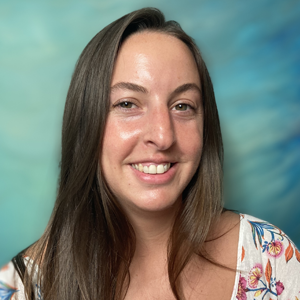 Emily Baldovin
LPC, LMHC, NCC
Emily Baldovin; LPC, LMHC, NCC, earned her master's degree in Clinical Mental Health counseling from St. John's University and is licensed in both NY and CT. She specializes in individual therapy with adolescents and teens, and the family work that follows. She has work experience with substance use disorders, severe mental health disorders, and the LGBTQIA+ community. Her approach is client centered and she utilizes CBT, with a trauma-informed foundation. Emily utilizes mindfulness practices, art therapy, and grounding techniques to help clients increase coping mechanisms. Emily believes in creating a space where clients feel comfortable to be themselves, free of judgement and conditions, and are motivated to create a better quality of life for themselves.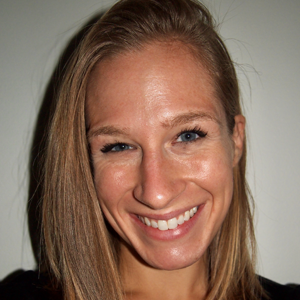 Lauren Scharn, LCSW
LCSW
Lauren is a Licensed Clinical Social Worker who received her Masters Degree in Social Work from Columbia University. She also attended Eastern Connecticut State University for her Bachelor's Degree in Social Work. She has spent most of her career providing therapy for children, teens, young adults, and families – however has experience working with all age groups. Lauren uses a relational, strengths based approach to meet her clients "where they are" so they can reach their goals. She believes that a strong therapeutic relationship is the key to finding success in therapy, and allows as much time as needed to provide a space that feels safe for her clients. She is trained in Trauma-Focused Cognitive Behavioral Therapy and Emotional Freedom Technique, and uses an array of solution focused, cognitive behavioral, mindfulness, and art therapeutic techniques to meet her Client's needs. Lauren especially enjoys working with individuals coping with symptoms of anxiety, depression, and self esteem issues.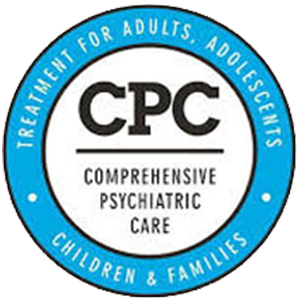 Denise Boras, APRN
APRN
I am a Nurse Practitioner with 22 years of experience treating patients with mental health and co-occurring disorders by providing assessment, diagnosis and medication management. Utilizing a non-judgmental, patient -centered approach is paramount to my practice as it allows for collaboration with the patient with respect for patient's needs and values. Care and clinical decisions are then guided by these values. Utiliizing this approach has led to positive outcomes and greater patient satisfaction. I strive to create a safe, supportive environment and am open to seeing patients age 16 and up. I am available for in person visits or through telehealth .