Treatment for
Adults

, Adolescents,
Children

 and Families
Clinical Research

We have been doing research at Comprehensive Psychiatric Care for over seventeen years! We facilitate clinical trials in a variety of indications. Please click here for more information.
TMS Therapy

Comprehensive Psychiatric Care is the first private practice in CT to offer NeuroStar TMS Therapy! TMS is a non-invasive treatment for Major Depressive Disorder.  Click here for more information!
Medication Management

Whether you need support with everyday issues or if you need help with a traumatic life event such as a loss, we can help you here at Comprehensive Psychiatric Care. We provide psychotherapy, medication management, TMS treatment and clinical research services to those looking for mental health care. See our Practice Areas for a more detailed scope of what we do.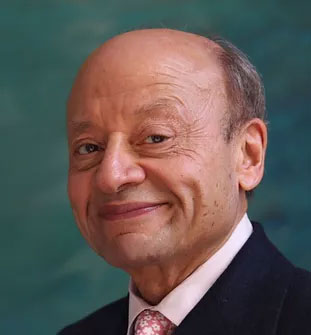 Dr. Mahmoud Okasha is a board certified psychiatrist. He has been in clinical practice since 1977. He became an Associate Clinical Professor of Psychiatry after completing his residency at Yale Medical School department of psychiatry.
Dr. Okasha is the Medical Director of Comprehensive Psychiatric Care. He has always been interested in research and began his career in London, England in 1970 where he was doing his residency in psychiatry at the Westminster Medical School. Dr. Okasha has been a primary investigator since 2000 at CPC where he has conducted numerous clinical trials.
Many Healthcare Workers Have Been in Need of Mental Health Services
Since the start of the COVID-19 pandemic, many healthcare workers have been in need of mental health services. Our highly-regarded centers offer a wide range of mental health services to all healthcare workers – schedule an appointment with one of our centers today.
Clinican Research
In addition to our outpatient mental health clinic, we also conduct cutting edge clinical research programs. Medical advances would not be possible without the work of research trials and voluntary participants.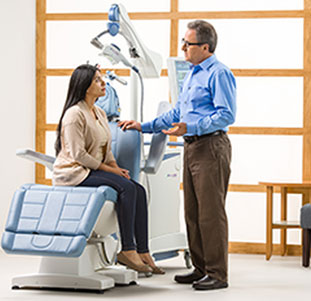 TMS Research
Comprehensive Psychiatric Care is proud to be the first private practice in Connecticut to offer NeuroStar TMS (Transcranial Magnetic Stimulation) Therapy® for patients with treatment resistant Major Depression.
Practice Areas
 Part of what distinguishes CPC from other outpatient mental health facilities is the multitude of treatment options clients can access. Below is a list of the various services CPC offers its clients.  If you have any further questions about the services that CPC offers, please contact the office at 860.886.1508. We welcome all clients from all backgrounds at CPC.
Psychiatric Evaluation

Sometimes patients are unsure as to if they need medication or therapy as a form of treatment. In these cases, we offer initial diagnostic assessment. Assessments are usually conducted in 1-2 sessions, after which the provider can give feedback.
Usually patients will want to know if they meet the criteria for a specific diagnosis, and if so, there is interest in hearing recommendations for treatment. CPC is able to offer diagnostic assessments, and we have provided documentation for patients upon request. 
Adult Psychotherapy

Individual therapy is used to treat mental health conditions including anxiety, depression, OCD, ADHD (Attention Deficit Hyperactivity Disorder), ADD (Attention Deficit Disorder), Mood Disorder, PTSD, and spectrum disorders. It can also be very helpful for people undergoing major life transitions, grief/loss, or family/relationship issues.
Common therapies are Cognitive Behavioral Therapy, Behavioral Therapy, Psychodynamic Therapy, and Exposure Based Therapy.  Our clinicians are trained in a variety of these treatment modalities.
Child Psychotherapy

A child's age determines the developmental challenges he/she is faced with. Working through and mastering these challenges forms the basis for development. Children strive to progress through each stage, but often face unseen disruptions.  
Delayed progress leads to frustration between parents and children. The goal is to get children on track and to return them to normal development. We succeed by working with the child in individual therapy, but also maintaining close contact with the parents.
Psychopharmacology

Proper medication management can significantly reduce mental health symptoms and improve quality of life. Medication is used to treat a wide range of mental health issues including: anxiety, depression, Mood Disorders, ADHD, schizophrenia, and insomnia.
Medical director Dr. M. Okasha, MD has been practicing for over 35 years, and has experience successfully treating a wide range of mental health issues. Megan Klein, CS, APRN are also a part of our medical team, both with a great deal of experience and expertise in the treatment of mental health.
Couples Counseling

Being in a relationship, whether new or with a good deal of history, comes with challenges. Couples counseling can help relationships heal. Very often, there are difficulties in communication between individuals in the relationship. This can leave partners feeling isolated, or resentful. Another common issue is that of equality and balance. These issues are complex, and couple's often find themselves stuck in patterns of behavior which can drive them further apart. Couple's counseling can help improve communication, especially with regards to important emotional experiences, in efforts to bridge the divide. CPC welcomes all couples to our practice, and we are LGBTQ friendly. 
Family Therapy

Being a part of a family means being in close and oftentimes complicated relationships with family members. Family bonds can be incredible sources of strength, love, and resilience. At the same time, family relationships are complicated, and intense.
Family therapy offers a safe forum for members to come together and openly discuss issues that arise in the course of family life. Issues can range from substance abuse, divorce, loss, trauma, or sibling/parent conflict. Having an experienced therapist to guide family members throughout the process can be a valuable asset to strengthening family relationships.
Parental Consultation

Sometimes helping children means helping parents first. Even under the most stable of conditions, parenting can be an enormously challenging task. This challenge only becomes greater when families confront challenges due to unforeseen life events, physical or mental health issues, loss of family members or shifts in family structure.  While working with children through individual or family therapy can be beneficial, there are times where parental consultation can also prove highly effective.  At CPC, we offer parental consultation as either an addition to individual or family therapy, or as a stand alone service for those interested.
Group Therapy

Group therapy provides a rich platform for positive change and emotional healing. Very often, groups are organized around a particular theme or population (i.e., substance use, trauma recovery). Groups are structured in order to allow for patients with similar experiences to become connected. Individuals with mental health issues often feel isolated with their problems. Groups allow for patients to experience first hand that they are not alone with their struggles. For many, this can be an incredibly supportive and eye opening experience.
Providing Four Office Locations for Your Convenience